Board of Governors and Social Justice Commission
George Mentz - Colorado Springs
President - George S Mentz, Esq. - Gen. Counsel and International Lawyer - Teacher and Author
George Mentz is the CEO of Mentz Law Firm, The Wall Street Globe News, and the GAFM Global Academy of Finance and Management ®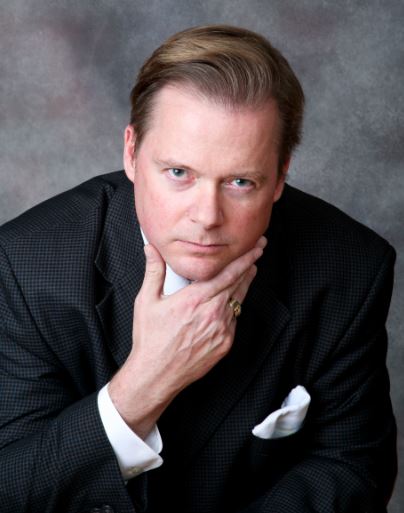 International Board of Standards. Mentz holds an earned JD Doctor Jurisprudence and MBA along with an International Law Diploma/Certificate.

George Mentz, JD, MBA, CWM ® - is an international lawyer, speaker and award winning professor and author in the areas of success, wealth management, management consulting, personal finance, economics, securities law, and success. Counselor Mentz has consulted with the US Government on issues related to careers, finance, & education, and Mentz is the first person in the US to obtain credentialing as a lawyer, MBA, Doctor of Jurisprudence Degree, financial consulting certification, and qualified financial planner graduate designations. Mentz and his educational & professional development firms have worked with thousands of executives and industry workers in over 150 countries and are the first in the USA to achieve TUV Accreditations as ISO 9001 Quality Certified and ISO 29990 Training Certification. Dean Byrnes and George Mentz crafted and submitted the first 3 wealth management course curriculums to be reviewed and recognized for ABA graduate course use. (Wealth Management, Asset Management and Investment Management)
Counselor Mentz is one of the most prolific authors and professors in the USA and has taught over 250 business, ethics, investment, wealth management, and law courses at various accredited institutions, and he is licensed to practice law in the USA LA and admitted to the Federal Courts in Colorado and LA/EDLA.
Mentz has served on the advisory and standards boards of the: The African Economists Association, The Royal Society of Fellows, The Arab League's - Arab Academy of Banking & Finance, The International Financial Management Council in Beijing, The World E-Commerce Forum UK, The GFF Global Finance Forum in Switzerland, and the Indian Finance Institute.
Mentz has been a pioneer in promoting accredited program courses, exams and standards as a government recognized path to professional certifications and has initiated legal agreements with the CHEA, ACBSP and other distinguished accrediting bodies.
Formally an Investment Banker with a Wall Street Firm, Mentz successfully passed NASD FINRA Exams (Series 7, 63, and 65) and held licenses as a Registered Investment Advisor as well as being approved as an expert in financial arbitration helping retirees regain some of their losses - Case No. 02-04401 .
Mentz is an elearning pioneer, award winning professor and author and is the recipient of a meritorious gold medal for charitable service. Mentz has been seen on Television, Radio, and international press along with being a keynote speaker for national and international seminars or conferences. Mentz serves presently as the CEO of the International Board of Standards and his hobby is writing and producing Inspirational Audio Books to help others find success.

Aside from his successes in law, finance, and the wealth management arena, Mentz has achieved great notoriety from his written works. He is the winner of a 2016 International Book Award in the Self-Help Category,and has been the author of various bestsellers in the last three years. In 2012-19, Mentz had bestsellers in the following categories: Money and Monetary Policy, Management Science, Mysticism, Psychology, Project Management, Religion, Education/Reference, Metaphysics, Expeditions and Discoveries, and in Spirituality and many others.
Mentz has been an advisor to several presidential candidates who have been elected and most recently was an advisor to another Winning Presidential Campaign.